The ONEXOX TKKR SAG TEAM riders have completed today the qualifying practices of the weekend at Circuito de Jerez. Ramdan Rosli has classified in eight position on the grid, Nazirul Izzat has classified twenty seventh.
Ramdan Rosli has set a best lap time of 1.43,659 only 0,829 off the pole position and he will start from the eight position on the grid. Rosli, who has achieved this time during the Q1, feels really comfortable with the set up of his bike and he has high hopes for tomorrow's race.

On the other side of the garage, Nazirul Izzat has classified twenty seventh so he will start from the tenth row of the Moto2 grid. The Malaysian rider with the number 87 has focused on learning the Andalusian track and he is looking forward to tomorrow/s race. 

The Moto2 race will take place tomorrow, 29th of September at 13:00h (local time) and it will consist of 17 laps.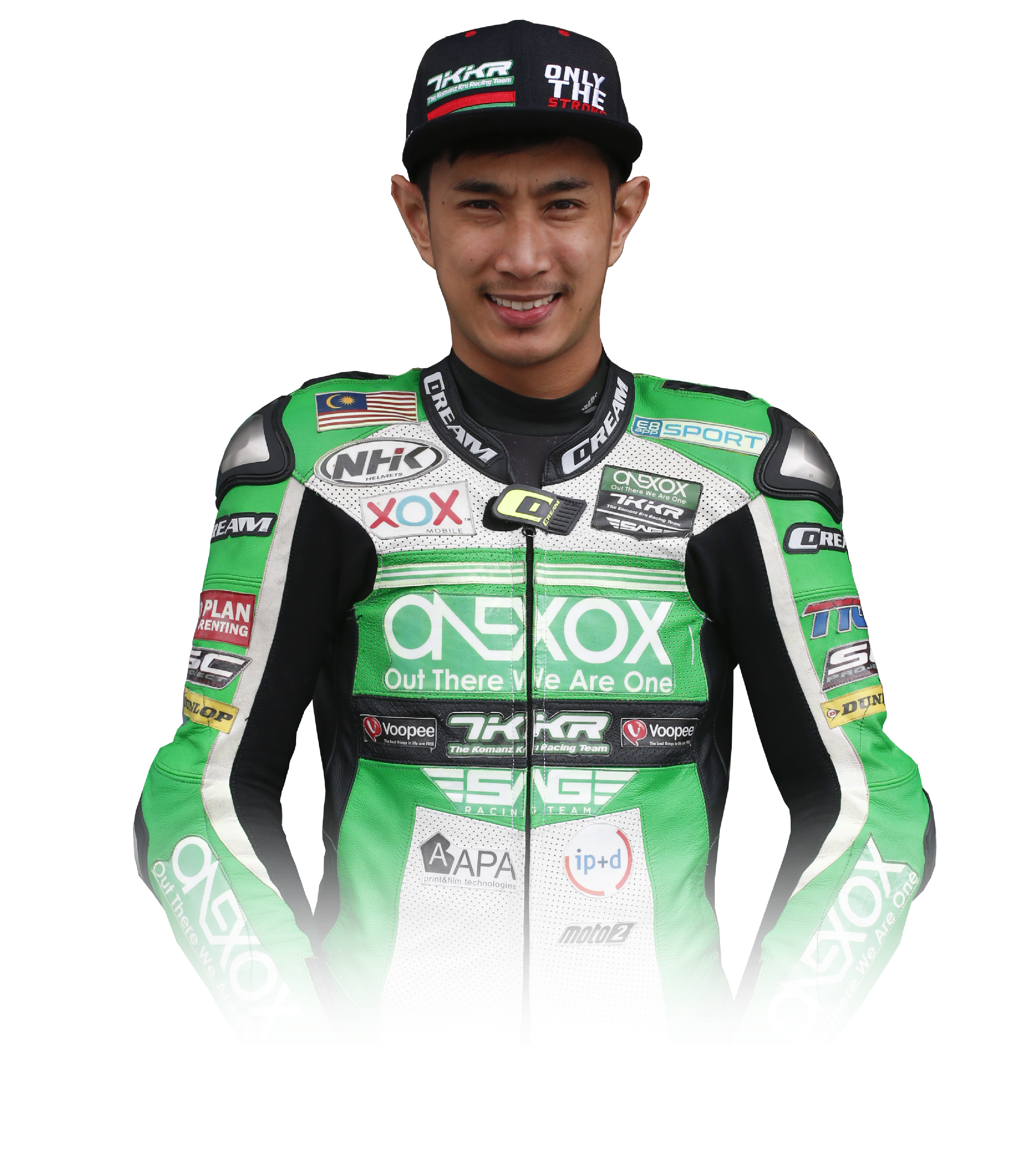 #32 Ramdan Rosli | 1:43.659  | P8
I am very happy with today's performance. We have managed to achieve our best lap time during Q1 after finding a set up for my bike which has made me feel really comfortable riding it. On the Q2, we have put used tyres and the objective was to gain experience with them for the race. I would like to thank my team as they are doing a really good job so I hope I can make a good race tomorrow. 
#87 Nazirul Izzat  | 1:47,515 | P27
Today, I have managed to achieve a better lap time. My objective for this weekend is to learn this track and adapt my riding style to the Kalex. I still have so much to learn but at the moment, I am happy with the way things are going. We will continue working tomorrow and I hope I can get some points!